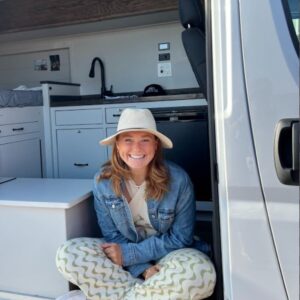 Erin Tharp
Erin was born and raised in Newport Beach, California. Starting from a young age she had a love and respect for the natural world, attending Anneliese's School in Laguna Beach where she learned an appreciation for Mother Nature. While attending Corona Del Mar High School that love stayed with her as she traveled with her science teachers to work on conservation projects in Belize and Thailand during spring breaks, also receiving her PADI Scuba Diving Certification while there. In high school, Erin received her Girl Scout Gold Award for researching possible solutions to the effects ocean acidification has on Coral Reefs. While attending the University of Southern California, Erin was the goalie on the National Championship winning Women's Water Polo Team, a member of the Kappa Alpha Theta Sorority, and studied Environmental Studies and Marine Biology. She received her Scientific Diving Certification and was a 2021 NSF REU student at the USC Wrigley Center researching the Population, Habitat Preference, and Seasonality of Sea Cucumbers in Catalina from 2021 to 2022. She continues to conduct research at the Wrigley Center, currently studying juvenile kelp bass in seagrass beds. She was the Pac12 Sustainability representative for USC and co-founded USC Bottle Fairies which recycles plastic bottles to purchase gift cards for the homeless in Downtown Los Angeles. In her free time, she loves to travel, practice yoga, bake, along with a plethora of outdoor activities.
Erin is excited about the MCRS program because it will help her gain more knowledge on the management and conservation side of environmental science. She hopes to continue her education after the program gaining a PhD researching climate change and anthropogenic effects on the Coral Reef Ecosystem.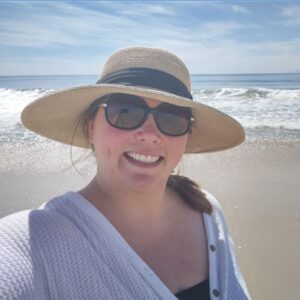 Janeen Gordon
Janeen earned her Bachelor's degree in Social Ecology from the University of California, Irvine in 2010. She worked under UCI's Center for Educational Partnership supporting minority young adults through mathematical tutoring and facilitation of university college preparatory experiences to encourage pursuit of higher education. Janeen experienced being an executive assistant to the Director of the American Indian Resource Program.
Janeen has worked with Native American Communities for the last twelve years as a strategic planner/project manager under a Native American Advisory Firm (Blue Stone Strategy Partners). She has supported over seventy-five Native Nations on over one hundred and twenty Tribal-specific projects in strategic planning, Tribal governance, and building Tribal economies.
Janeen is currently a graduate student at the University of California, Irvine in the Master's of Conservation and Restoration Science Program. She is certified in inclusive field practices, adult and child first aid/CPR/AED, and mentorship excellence.
Janeen advocates for preservation of our natural resources, conservation of the natural beauty of our earth, and growing human consciousness. She has a desire to create equitable opportunities for the success of both people and our earth.
Janeen was born and raised in Southern California. She is family oriented and happily married with a son.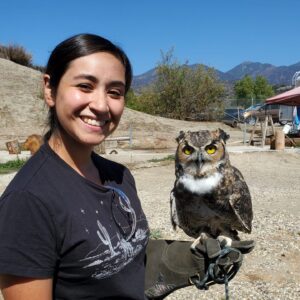 Janet Alejandra Gonzalez
Janet was born and raised in Oakland, California. Growing up, she enjoyed going fishing with her dad which introduced her interest in aquatic life and the outdoors. In high school, she volunteered at a visitor center with East Bay Regional Park District and learned the basics on aquarium husbandry. Janet attended California State University, Monterey Bay and earned her Bachelor's in Marine Science. In summer 2019, she was awarded a scholarship to attend a 5-week research expedition in Costa Rica. She developed and led her own research project on bird biodiversity between forest types in relation to time of day. Through this, Janet reassured her love of birds, especially birds of prey, and was inspired to further develop her knowledge of ecology to protect our environment. She moved to Orange County in 2020 and volunteered with Sea and Sage Audubon in surveying Snowy Plovers and Least Terns. Janet has since become heavily involved in volunteering with the Orange County Bird of Prey Center (OCBPC). They strive to rehabilitate and release injured raptors and educate the public of their population threats. On weekends, Janet looks forward to volunteering with OCBPC, hiking, birding, and enhancing her photography skills. She hopes the MCRS program will allow her to work as a wildlife biologist to help restore at risk populations like the California Condor, Spotted Owls, and Bald Eagles.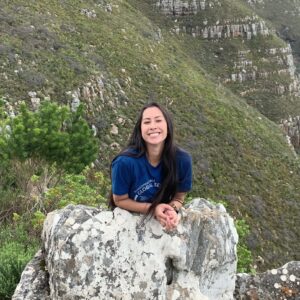 Jazzmyn Luna
Jazzmyn Luna is originally from San Diego County, California. She is a UCI alumni with a bachelor's degree in Environmental Science and Sociology minor. During her undergraduate career, she was a Global Service Scholar in the 2019 South Africa Cohort. There she worked in the greenhouse sector of Sakhulwazi Women's Hub, a center that aims to educate community women with small business skills to promote economic self-sufficiency. This is where she first noticed the stark differences in access to reliable water sources and other essential resources. Here she first began to develop her passion for preserving and ensuring access to these necessities on a local and global scale. Jazzmyn continued her work with the UCI Blum Center for Poverty Alleviation (a partner of the Global Service Scholars) as a student assistant contributing to their anti-human trafficking projects. Post-grad she continued working alongside non-profits and served as the Advancement Associate for an organization focused on empowering East African communities with access to clean water and sustainable agriculture. As an MCRS student, she will continue to exercise her passion for and cultivate new skills needed in supporting access to essential resources for current and future generations.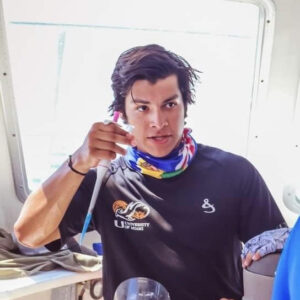 Nicolas Martinez
Nick Martinez was born and raised in San Jose, California, and developed his interest in the ocean at a very young age, spending his free time on the neighboring coastal beaches, surfing in Santa Cruz, and obtaining his scuba certification in Monterey Bay. Nick pursued his undergraduate degree at the University of Miami's Rosenstiel School of Marine and Atmospheric Sciences where he double majored in Marine Science and Biology. Through this rigorous curriculum, Nick learned many of the contemporary issues facing the world's oceans such as ocean acidification, eutrophication, sea temperature rise, and the biogeochemical effects of climate change. To complement his academic achievements, Nick also participated in two undergraduate laboratories. Beginning his freshman year, he worked with Dr. Peter Glynn's marine invertebrate laboratory where he contributed to three scientific publications discussing the life history and traits of two benthic ctenophore species off the coast of South Florida. His research with Dr. Glynn continued through his Senior year, contributing to two more scientific papers discussing the recent introduction of a foreign brittle star species to the benthic patch reef communities of South Florida.
Nick also worked in Dr. Neil Hammerschlag's Shark Research and Conservation Program (SRC) where he participated in cutting-edge shark research. As a member of the shark research team, he introduced hundreds of students and community members to the effects of environmental change on the behavioral ecology and conservation of sharks through hands-on citizen science. His primary role included drawing blood from sharks and processing it in the field. His experience with SRC introduced him to a new and extremely vital part of environmental protection — effective science communication to influence and inspire change in future generations. Because SRC lies at the forefront of science-driven changes in policy, Nick found a calling towards marine and environmental advocacy through the effective communication of data-driven science.
As an incoming student to the MCRS program, Nick plans to build upon his four years of research experience and science communication to learn new techniques in contemporary environmental decision-making through an active-adaptive management style.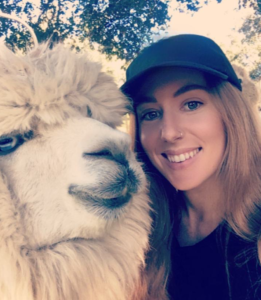 Nina Marchiando
Nina was born and raised in Santa Barbara, CA. As an undergraduate at UCSD, she studied Biology with an emphasis on Ecology, Behavior, and Evolution. During this time she participated in research studying salt marsh restoration and aerial insect biodiversity. As a teaching assistant, Nina discovered her passion for science education. This led her to an internship at Project Wildlife, where she developed NGSS-aligned lessons on native species. After graduating, she joined Teach for America and earned her teaching credential and master's degree in education from Loyola Marymount University. Her thesis was a qualitative study to assess possible factors underlying the disparity in girls' interest in STEM, including what variables specifically contribute to confidence in STEM within underserved communities. For the past nine years, she has taught high school Environmental Science, Biology, and Chemistry in South Central Los Angeles. She currently leads the science department and coaches developing teachers. Nina is passionate about increasing access for underrepresented groups in Ecology through education and believes that science outreach is critical to mitigating the impacts of current and future global change.
Summer Calderon
Darien Casimiro
Brent Castanon
Garrett Keating
Alondra Renteria Solis
Alexiss Rivas
Audrey Tamayo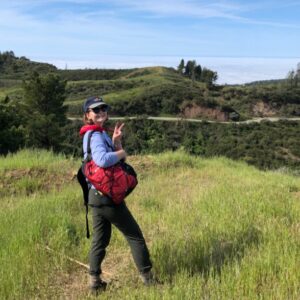 Allison Lane
Allison Lane grew up between San Luis Obispo and Riverside County, California and developed a deep love for the Southern California landscape throughout their life. They graduated from UC Santa Barbara with a Bachelor of Arts in biology and a minor in English but realized their desire to practice ecology when they joined a lab studying the Streptanthus genus as an undergraduate. Upon graduation, Allison worked for the Forest Service and UC Santa Barbara practicing field botany in the Los Padres National Forest fuel breaks. Beyond their conservation interests, Allison enjoys collecting Euphorbia, reading science fiction, and making music. Allison is greatly interested in fire ecology and plant life and hopes to take the skills they acquire from the MCRS program into a career that aids in fire recovery and restoration of California ecosystems.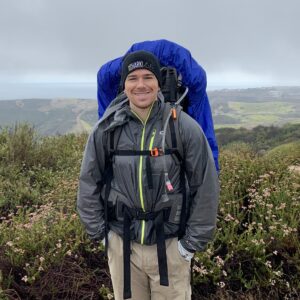 Bobby Hyla
Bobby was born and raised in Orange County, California. Starting from a young age he always had a fascination for the natural world and could often be found in his backyard searching for insects and lizards for observation and subsequent release or fishing in ponds at the local parks near his house. His parents were avid divers from the east coast which sparked his interest in the marine environment from a young age.  At the age of six he had experienced his first snorkeling trip and by fourteen was certified as a Professional Association of Diving Instructors (PADI) junior open water diver. His experiences diving in the marine ecosystems of California led him to obtain his B.S. in Marine Biology from California State University, Long Beach. While there, he was involved on various research projects on topics ranging from wetlands ecology, oyster reef restoration, elasmobranch and sportfish physiology, migration patterns of juvenile white sharks in southern California. He also completed a senior undergraduate honors thesis on algal selection of giant kelpfish on Santa Catalina Island, CA. After graduating in 2019, he continued to work as a research assistant for the CSULB Shark Lab and is currently working for the California Department of Fish and Wildlife as a scientific aid for the California Recreational Fisheries Survey. Through the MCRS program, Bobby intends to further deepen his understanding of conservation and restoration of essential ecosystems in California. His goal following the MCRS program is to pursue a career in conservation and restoration for either a state or federal natural resources agency. In his free time Bobby enjoys a variety of hobbies including gardening, hiking, rock climbing, surfing, and slacklining.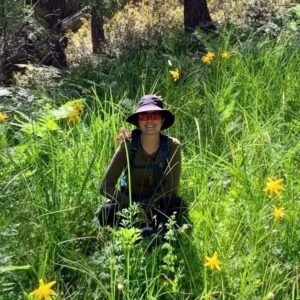 Brigit Laughlin
Brigit was raised less than a mile from the beach in Huntington Beach, California. Growing up, Brigit was always most comfortable when she was in nature, whether it was through cross country, junior lifeguards, or Girl Scouts. Wanting to pursue a career where she could stay immersed in nature, Brigit decided to dedicate her life to the environmental field. To start her environmental career, Brigit obtained a degree in environmental studies from the University of Redlands in 2021. During her time at the U of R, Brigit discovered an interest in rare and threatened plant species after taking a botany class focused on California plants. This interest turned into a passion when she worked as a botany intern for the U.S Forest Service within the San Bernardino Mountains. During this internship, she had the opportunity to conduct plant surveys on some of California's rarest and most threatened plant species. In particular, Brigit conducted research on the effects of human disturbance on pebble plains, a threatened plant community endemic to the San Bernardino Mountains. Brigit joined the MCRS Program so that she could build the skills needed to conserve and restore rare plant habitats. When she is not studying, Brigit enjoys painting, hiking, and taking care of animals.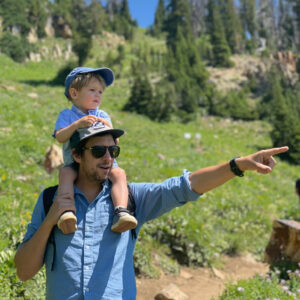 Derek Berlin
(Currently On Leave Of Absence)
In his five years living in Southern California, Derek has developed a deep interest in how decisions are made regarding natural resource use in the American West, as well as the implications of those decisions for society and the natural world. He comes to the UC Irvine Masters of Conservation & Restoration Science program from a background in international finance and foreign policy, having previously worked for the U.S. Departments of State and Defense, as well as spending numerous years with a leading foreign policy think tank and a global financial services firm. Beyond his years in New York and Los Angeles, he has lived and worked abroad in Latin America, Europe, the Middle East, and Asia. He spends a great deal of time outdoors and has been active with organizations focusing on regional and national natural resource conservation, including reforestation work with Tree People, water quality monitoring of federally designated Wild and Scenic Rivers with Adventure Scientists, and invasive species monitoring with UC Cooperative Extension as a California Naturalist. Derek is a graduate of the Yale Writers Workshop, and the writing workshop at the Ted Hughes Arvon Center, Lumb Bank. A graduate of Columbia University with a BA in Political Science, Derek currently lives with his wife and two sons in Los Angeles.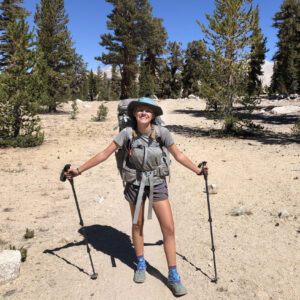 Emma Arago
Emma Arago grew up outside of Monterey, California, a beautiful and diverse location that led her to fall in love with the natural world. Growing up, she spent her weekends and summers hiking, tide pooling, and camping. Through outdoor recreation and environmentally focused high school extracurriculars, Emma became passionate about preserving the natural world around her, particularly the marine environment. This led her to get her B.S. in marine biology with a minor in conservation biology at UCLA. While attending UCLA, Emma participated in local wetland research and conservation efforts and studied the effects of human presence on coral reef habitats in Moorea, French Polynesia. Her passion for the outdoors extends further than her educational pursuits, and Emma enjoys spending her free time backpacking, rock climbing, and nature journaling. Through the MCRS program Emma hopes to gain the knowledge and skills necessary to effectively communicate science to the general public and incorporate nature into our everyday lives, connecting her passions of conservation and outdoor education.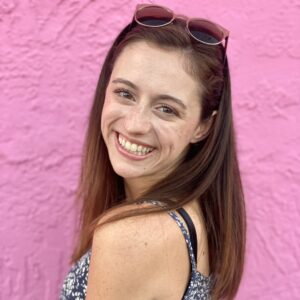 Emma Dressel
Emma Dressel graduated from the University of Richmond in 2020 with a B.S. in biology and a minor in environmental studies. During her time as an undergraduate, Emma conducted research projects on invasive plant physiology, climate change in boreal ecosystems, and human-wildlife interactions. The most influential experience was her semester spent studying wildlife conservation and management in Tanzania. During her time in Africa, she witnessed the diverse wildlife of the Serengeti-Mara ecosystem, the complex interplay between humans and the environment, and the dire need for effective management. Furthermore, she conducted a research project that analyzed the attitudes and opinions of East-African communities towards conservation efforts. As a result of her involvement, Emma came to understand the interdisciplinary nature of conservation and the importance of considering local communities for the successful implementation of management efforts. Because of her past experiences, Emma wishes to pursue a career in environmental conservation with an emphasis on human dimensions after graduating from the MCRS program.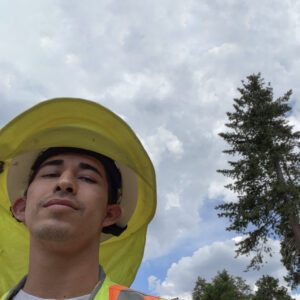 Fernando Guzmán III
Fernando Guzmán III was born and raised in Bakersfield, California. He attended the University of California, Santa Barbara, where he obtained a B.A. in environmental studies and a minor in spatial studies. Fernando's passion for working with plants began during his undergraduate internship at UCSB's Cheadle Center of Biodiversity and Ecological Restoration. As a restoration assistant, he aided in habitat restoration projects that focused on invasive species removal and native plant propagation through integrative management practices. Upon graduating, he moved back home to work in the Sierra Nevada foothills and mountains as a consulting utility arborist. He pursued his interest in arboriculture by obtaining his Tree Risk Assessment Qualification, Utility Specialist and Arborist credentials from the International Society of Arboriculture (ISA). His goals are to ultimately become an accredited Master Arborist and pursue a career in plant restoration and conservation. Fernando views the MCRS program as an opportunity to gain the valuable restoration experience and skills to coordinate his own habitat restoration projects in the future.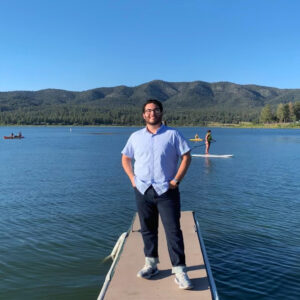 Giovanni Di Franco
Giovanni was born and raised in Orange County, California. He became interested in the environment at a young age, always curious about how humans impact their surroundings. His passion flourished when he took his first environmental science class in high school and was given the opportunity to perform fieldwork. This led to his decision to obtain his bachelor's degree in environmental science from Loyola Marymount University. There, he was heavily involved in campus activities as well as volunteer work in the Ballona Wetlands where he led tours and educated local students on its history. He later interned at the Bay Foundation researching submerged aquatic vegetation using GIS mapping. He also researched plant/microbe interactions and their ability to promote plant growth for use in agriculture. After completing the MCRS program, he intends to partake in restoration efforts here in Southern California at a non-profit or agency and develop educational programs for the locals on the importance of restoration and conservation.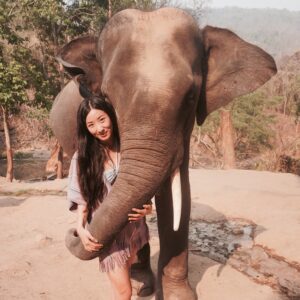 Helen Lin
Being born in Michigan and growing up in Taiwan, Helen's interest in nature grew from family trips to national forests every weekend in her childhood. Her passion for conservation deepened while leading the biology club in high school, where she learned to find and identify wildlife living in the vicinity of the city jungle. During her time at National Taiwan Normal University, she was deeply inspired by coursework in recreation ecology and forest ecology. She interned with Gili Shark conservation in Indonesia where she conducted underwater surveys and experienced how conservation can benefit both wildlife and human communities. Upon graduation, she worked with TaiwanICDF assisting in the Seed Potato Propagation Project in Honduras. The experience working with international cooperation between governments and local communities made her reflect on the importance of outreach and communications, as well as the possibilities to apply the multicultural experience in conservation. To gain more experience, she moved to LA and worked in Dr. Blumstein's lab at UCLA where she assisted in field experiments assessing fire impacts on the behavioral response of western fence lizards in the Santa Monica mountains. Combined with her passion for traveling and wildlife observing, she would like to apply skills learned in MCRS to her dream field of ecotourism. Besides studying, she also enjoys scuba diving, hiking, horse riding, and doing puzzles.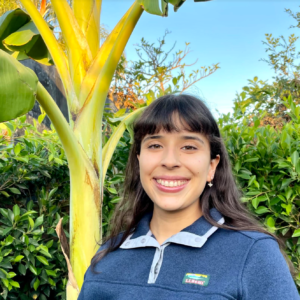 Nathalie Treminio
Nathalie was born and raised in Lynwood, CA. She obtained her bachelor's degree from the University of California, Davis in environmental science and management with an emphasis in conservation, ecology, and biodiversity. During her time as an undergraduate, her love and passion for environment flourished as she fostered her interests through internships and research experiences. Among her favorites was being a summer field assistant at Lassen Volcanic National Park, where she surveyed amphibian and reptile populations and did capture-mark-recapture on garter snake species. Additionally, she spent her last quarter at UC Davis monitoring Snowy Egret and Black-crowned Night Herron nests on Alcatraz Island through USGS. Growing up in a largely urban area with limited access to nature, she is passionate about making green spaces more accessible to underprivileged communities. By receiving a master's degree from UCI, she hopes to play a big part in solving some of California's most major conservation issues.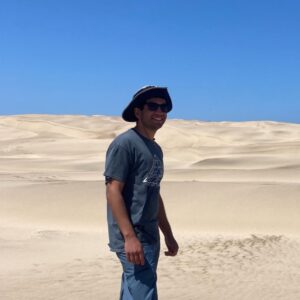 Nicolas Clemons
Nicolas grew up in Mission Viejo, California. He earned his undergraduate degree in environmental science and policy with a minor in economics from California State University, Long Beach. His love for nature and the environment began at an early age while taking many camping trips in California and Utah with his family and his boy scout troop. His interest in science led him to take AP biology in high school which further cemented his fondness for science and the environment, consequently helping him make the decision to pursue a career where he could study both.  Nicolas currently works for an environmental remediation company in Orange County, California. He began working there during his junior year in college to complement his studies. While working there, he collected environmental soil samples at numerous Edison substations throughout Southern California, supervised the installation of groundwater monitoring wells, and groundwater sampling at a hydrocarbon site. He has also installed soil vapor extraction (SVE) wells and assisted in an SVE pilot test at a landfill site impacted with methane and chlorinated solvents.  By completing the MCRS program, Nicolas hopes to expand upon his knowledge and further develop his restoration and ecological skills to help conserve vulnerable ecosystems for future generations.  In his spare time, Nicolas enjoys swimming, hiking and reading.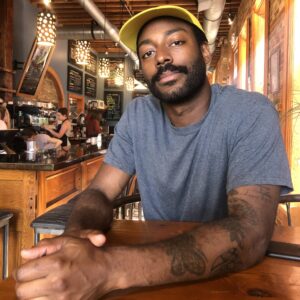 Nile Carrethers
Nile grew up in Denver, Colorado, where he learned to appreciate outdoor activities. In high school, he spent his weekends camping, hiking, and snowboarding. As he engaged in outdoor recreation, he developed a love for ecology and environmental sciences. A passion for wildlife and conservation led him to obtain a B.A. in Zoology from Weber State University, Utah. While studying, he worked with his mentor to bring STEM opportunities to local, underrepresented youth. He pursued a range of opportunities to learn more about the field and develop his academic goals. He conducted urban ecology research as a member of National Science Foundation's Research Experience for Undergraduates program and went on to work as a summer intern at the Rocky Mountain Raptor Program in northern Colorado. During an extended trip to South America, he volunteered for a chinchilla habitat restoration project in the Chilean desert. To expand his experience further, he spent a field season collecting data as a member of a primate research team in Costa Rica. Nile remains an outdoor enthusiast and spends his free time rock climbing, kayaking, and camping. As a MCRS student, he looks forward to learning how to conserve wildlife habitat and conduct meaningful community outreach.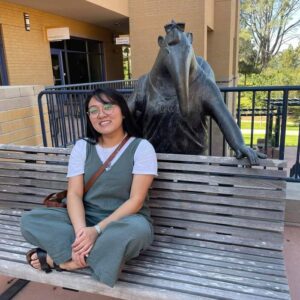 Noreen Mabini
Noreen was born in San Francisco and moved to Nevada when she was a couple of years old. Her interest in conservation and restoration sciences began in elementary school when staff from the Springs Preserve, Las Vegas came to speak at her school. She learned about desert habitat and how a seemingly empty landscape was filled with life. In fourth grade, she moved back to the San Francisco Bay Area and eventually started volunteering and interning with the Golden Gate National Parks Conservancy (GGNPC). Through the GGNPC she worked on several conservation and restoration projects and in native plant nurseries. One project Noreen is especially proud of is the Lupine Diversification Project for which she grew/planted hundreds of lupine, monitored populations of the Mission Blue Butterfly and translocated a pair of the federally endangered butterflies. Noreen went on to attend UC Davis and pursued a B.S. in Ecological Management and Restoration and a minor in Geographic Information Systems (GIS). She also worked with the UC Davis Arboretum and Public Garden Waterway Stewardship team and Plant Records and Mapping team. In her free time, Noreen likes to cook, crochet, take care of her plants, and watch wildlife. Her life goal is to raise awareness on the importance of green spaces and wildlife habitat corridors in urban areas.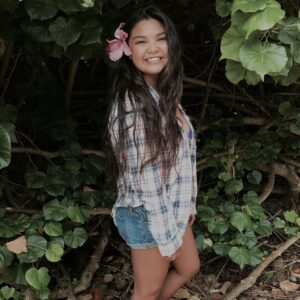 Sabrina Ann Medina
Sabrina grew up in Orange County where her love for the ocean led her to study marine biology at the University of Hawaii at Manoa. There she assisted in a variety of coral research projects, as well as conducted her capstone project on coral planula settlement and growth at the Division of Aquatic Resources Coral Restoration Nursery. After graduating with her degree in 2018, she moved to Maui to work for Pacific Whale Foundation as a Marine Naturalist. She enjoyed bringing her love of marine life to others and promoting ocean conservation through education. Soon after, she was awarded the opportunity to execute whale watches and assist with research for three months in Hervey Bay, Australia. There, she collected data on the impacts of swimming with humpback whales for best management practices. She shifted her focus toward land management practices while working with Maui Soil and Water Conservation District in the Natural Resource Conservation Service field office. On the weekends she continued to intern with the Maui Ocean Center Marine Institute in their reef restoration and sea turtle rescue and release programs. During her free time, she enjoys being outside, snorkeling, hiking, or drawing. She hopes to refine her skills in the MCRS program and encourage coastal communities to adopt conservation practices. She excited to be returning to Southern California and is looking forward to giving back to the community that set her on this path.
Ashley Anderson
Evie Andrade
Houstan Vassel
Phylicia Sanchez
Rachel Guinea
Sara Cuadra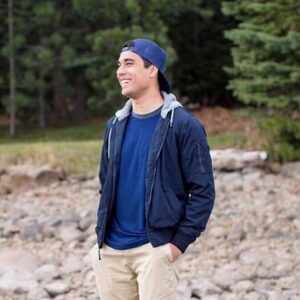 AJ Samra
Ajeet was born and raised in Yuba City, California. It was during his time growing up there that he developed a passion for nature, farmland and a strengthened resolve to recognize the impact  that everyday practices have on the climate and environment.  He witnessed firsthand the sustainable practices that some local farmers used and, a gap between availability of sustainable land practices in certain areas due to increased mechanization, resources, and policies. This passion and connection for sustainability along with his own personal love of nature is what steered him to earn a B.S. in Biological Sciences with an emphasis in Ecological, Evolutionary, and Organismal Biology from California State University, Chico. It was during this time of undergraduate studies that he became involved in environmental public policy through an internship at Citizen's Climate Lobby. This combination of scientific knowledge and public policies builds a strong foundation for Ajeet to recognize how important environmental policy is and the impact.  Experience, along with an avid interest in wildlife conservation, is what enables Ajeet to seek a future career in environmental conservation with the intent to be part of the solution to developing sustainable practices for generations to come.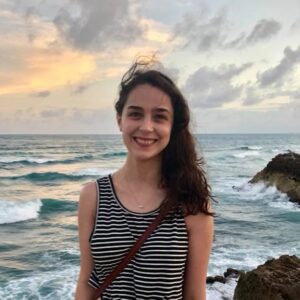 Alexis Canney
Alexis was born and raised in Brooklyn, NY. She earned her Bachelor's in Environmental Studies at Vassar College. She became interested in biology and ecology while studying abroad in Costa Rica and Panama through the Organization for Tropical Studies. Since graduating, she has worked as an educator and fundraiser at a variety of New York City environmental nonprofits. She completed a certificate in horticulture from the Brooklyn Botanic Garden and is licensed to prune New York City street trees. In her free time she enjoys cooking, reading, gardening, photography, biking, hiking, and camping.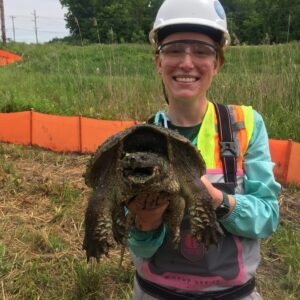 Anna Jullie
Anna was raised in Grand Haven, Michigan, where she spent her childhood on Lake Michigan, growing her love and interest in wildlife and ecology. She received her undergraduate degree from Michigan State University in Environmental Biology/Zoology, with minors in Environmental Studies and Sustainability and Marine Ecosystem Management. While at MSU, she spent time at the W.K. Kellogg Biological station taking classes and studying how plant volatiles impact insect herbivory. She also worked in Fort Walton Beach, Florida, interning with marine animals while learning about animal behavior and conservation. Anna also had the opportunity to intern at a local zoo, learning more about animal husbandry and conservation efforts happening near her own backyard. Much of her free time as an undergraduate was spent leading the MSU Bailey Bee Team, where she learned how to keep honey bees, teach other students about bees, and pursue the planting of a pollinator garden on her campus. This grew to be a huge passion of hers, driving her to keep beehives in her backyard. After graduating, she worked as a Wildlife Field Technician rescuing and relocating herpetofauna during the construction of the Saginaw Trail Pipeline. This job further solidified her strong interest in restoration and conservation, as she watched beautiful habitats being disturbed and restored. Anna is eager to expand her knowledge in conservation and work alongside the community to expand their engagement in the protection of plants and wildlife.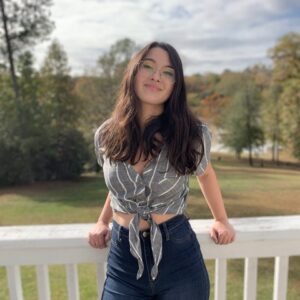 Barbara Kipreos
Barbara grew up in Athens, GA and attended Georgia Tech to earn a bachelors' degree in biology and a certificate in philosophy. For two years, she was the conservation intern for the Atlanta Audubon Society (now called the Georgia Audubon Society), working under the conservation director. As conservation intern she learned how to band birds and helped to manage the community science program Project Safe Flight Atlanta, which seeks to measure the magnitude of bird-building collisions in Atlanta. During her time working with Atlanta Audubon, she discovered her passion for bird conservation. Barbara also has two field seasons of bird-banding experience in the southern Appalachian Mountains working with UGA's Spatial Ecology Laboratory, where she grew to love field biology. She worked with the same lab for her REU (Research Experience for Undergrads) where she examined the effects of prescribed fire on the arthropod community composition in the southern Appalachians, focusing on arthropods as a prey base for birds. Outside of biology, Barbara loves sewing clothes, weaving tapestries, volunteering, and reading philosophy.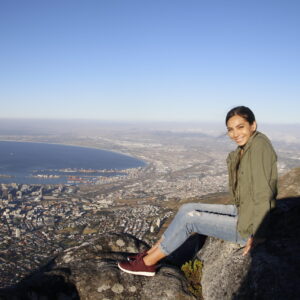 BryAnna Wertz
BryAnna grew up in West Covina, California and has always had a love for wildlife and the environment. She received her undergraduate degree from Whittier College where she majored in Biology, Environmental Science, and Environmental Studies. While at Whittier she had the opportunity to conduct research in South Africa and Hong Kong on invasive plant species and their impact on local ecosystems. After graduation she began working for Southern California Edison in their vegetation management department. Her main interest are in ecology, plant physiology, and conservation. She hopes the MCRS program will help her further develop her skills and techniques in research and allow her to develop comprehensive ideas in conservation and ecology. After the MCRS program she hopes to pursue a PhD and continue to do research.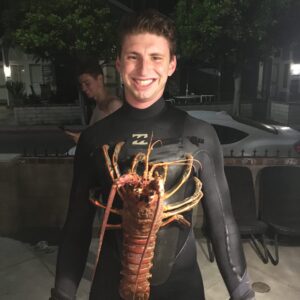 Connor Basile
Connor was born in Laguna Beach but lived in both Northern California and Arizona before returning to Southern California for highschool.  While in Laguna, he spent much of his free time surfing, spearfishing and freediving.  It was during that time that he began to see firsthand the harmful impacts from climate change.  After watching Marine Protected Areas save the local fisheries, he wanted to explore, understand and apply biodiversity protection measures.  Connor attended the University of California, Irvine and received a degree in Earth System Science.  While there, he worked in the Sorte Marine Biodiversity Lab studying the impact climate change has on the intertidal zone and more specifically, how warmer water affects the larval stage of the California mussel.  He spent time in Sitka Alaska at the Sitka Sound Science Center conducting field work and collecting data.  Connor is also a 4 year varsity oarsmen on the UC Irvine Men's Rowing Team.  He was the captain and president of the team for the last two years and looks forward to continuing to compete for the University.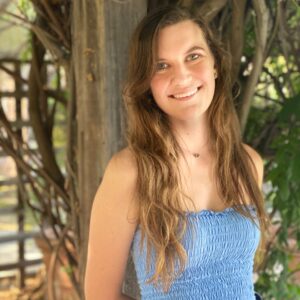 Dana Briggs
A native to Southern California, Dana's passion for biology and environmental science stems from her early life growing up along the coast and exploring the diverse natural habitats in her region. Upon recognizing the destruction caused by individuals and companies, she knew her mission in life would be to understand and preserve these cherished places. For her undergraduate studies, she attended CSU Monterey Bay, CA to receive her B.S. in Ecology, Evolution, and Organismal Biology. During her time as an undergraduate, she interned for NOAA in Santa Cruz assisting with a groundfish fecundity study to help reassess outdated fish stock projections. Additionally, she also spent a month abroad in Australia volunteering with International Student Services to restore the former dairyland back to its native forest habitat. After earning her B.S., she knew she wanted to continue her path towards environmental protection and restoration. Through the Masters in Conservation and Restoration Science Program (MCRS), she hopes to gain the skills needed to create long-term solutions to habitat degradation, increase community engagement in local habitats, and integrate nature into our cities and lives.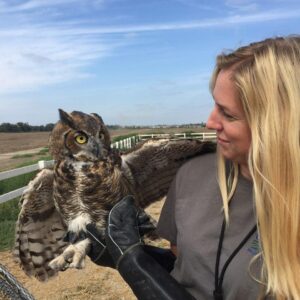 Elizabeth Herrmann
Elizabeth was born and raised in Southern California. She earned her undergraduate degree in Environmental Studies and a minor in biology from California State University, Sacramento. During her time in Sacramento, she interned with the United States Fish and Wildlife Service where she assisted in the review and development of species listings, vernal pool projects, and various site visits pertaining to mitigation banking and land development as it pertained to the Endangered Species Act, Section 7. Upon graduation, Elizabeth joined an Americorps program where she assisted the Department of Environmental Protection in Florida. Some of the duties there included prescribed burning, sea turtle and marine fish surveys, invasive species removal, volunteer outreach and community education. Elizabeth is currently working for the United States Department of Agriculture as a wildlife biologist at Ontario International Airport, where she has committed over 4 years to working on habitat modification, wildlife observations, and raptor trapping and banding to reduce the risk of wildlife strikes with aircrafts. Her interests in wildlife biology and conservation has led her to the Masters in Conservation and Restoration Science (MCRS) at UCI, where she hopes to gain rich knowledge and experience through the active adaptive management learning style the program provides. Additionally, she hopes to gain valuable networking opportunities and further her passion through all available opportunities within MCRS.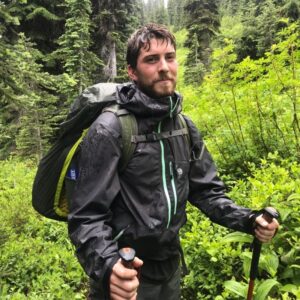 Hayden Franciscus
Hayden is from Huntington Beach, California. Having grown up near the ocean, his love for the natural world started early and followed him into his academic career. He obtained his B.S. in Ecology and Evolutionary Biology from UC Santa Cruz. While there he got involved in NOAA's Southwest Fisheries stock assessment program concerning threatened and endangered pacific salmon species, and could be found hiking, surfing, and exploring in his free time. After graduating and unable to shake his curiosity with the powers of DNA, he entered into the Bay Area's biotech industry with a gene therapy start up. He joined as a lab tech and later became a research associate assisting with a wide variety of molecular biology-based projects. The experience was invaluable, but he knew he wanted to return to his field of study and help protect the environment. He sold his possessions and went backpacking southbound along the Pacific Crest Trail to contemplate his next steps and walk back home. The near untouched beauty of the Pacific Northwest was awe inspiring, but reminded him of the dire situation Southern California habitats were in. He joined the MCRS program to be immersed in an interdisciplinary environment, and to learn and grow as a scientist. As a student in the program he aims to gain experience in converging research areas and to diversify his skillset. His goal is to ultimately apply these tools to maintain ecosystem health and conserve natural resources.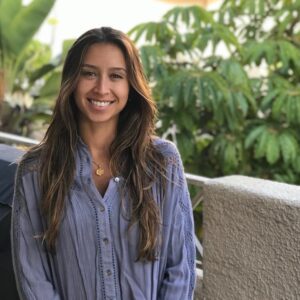 Jennifer Mendez
Jennifer is an environmental communications intern for Amigos de Bolsa Chica, a local non-profit conservation organization. She handles all their social media platforms and educational outreach while exploring new facets to continue to educate and spread awareness about the importance of preserving and protecting wetland ecosystems. Additionally, Jennifer is also interning for NOAA as a science communication/social media intern. At NOAA, she helps support the National Marine Sanctuary System and ocean conservation by spreading the word about the importance of marine sanctuaries. She also assists with writing web stories to give detailed updates to the general public about things happening throughout the National Marine Sanctuary System such as science and conservation, interesting research findings, new educational or recreational opportunities. Always being interested in conservation, Jennifer learned the importance of interdisciplinary skills and would love to incorporate her passion for conservation through a career in natural resource management. She is specifically interested in the protection of endangered species and habitats. She ultimately hopes to find a career in endangered species and natural resource management overseeing institution's conservation activities that focus on the recovery of endangered species and the protection of critical habitats.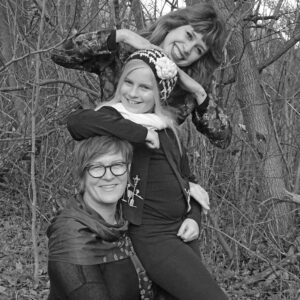 Jessica Rath
Jessica is a Los Angeles-based artist and educator originally from an organic cattle farm in the southern Missouri Ozarks.  Over the past ten years of art/science collaborations with animal behaviorists and plant physiologists, Jessica became intrigued with plant pollinator relationships and biodiversity at wildland-urban interfaces. Her projects' focus has varied from apple breeding at Cornell University-NYS Agricultural Experiment Station to the multi-sensory modalities of bees with the Leonard Bee Lab at University of Nevada. Finding native seedbeds flourishing and riparian areas regenerating when she removed cattle from her land, Jessica was inspired to become a steward and researcher for biodiversity as the ultimate art project. She looks forward to gaining the skills for successful restoration management and research with the MCRS Program. With 25 years in southern California, she also has special penchant for California's 400 native bees and the native plants they pollinate. She is currently an Associate Professor at ArtCenter College of Design and holds a B.A. in Sociology from the University of Missouri-Columbia and a M.F.A. in Fine Art from California Institute of the Arts in Valencia, CA.  Believing we are always part of communities, Jessica (above) is pictured with her daughter Emma Ann and friend and ecologist Yara Herrarte.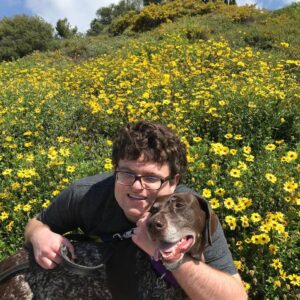 Matthew Walsh
Matthew Walsh grew up in Laguna Niguel, California.  He became interested in the environment and the challenges associated with conservation and habitat restoration from living through one of the worst droughts in the history of California.  It became clear to him from a young age that the failure to take adequate steps in the conservation of resources would become a roadblock to continued habitation of the arid west. Matthew has been involved in habitat restoration locally and has volunteered at multiple state and local wildlife preserves within the Los Angeles and Orange County area.  Matthew went on to attain his Bachelor's in Environmental Studies at the University of Southern California and following graduation became a certified Orange County Parks volunteer.  Matthew has an interest in water resources and completed an internship with the San Diego County Water Authority in the Water Resources department.  He is also a certified Water Distribution Operator and Water Treatment Operator.  In his spare time, Matthew enjoys hiking and nature photography.  Matthew is seeking to further expand his capabilities in resource management and conservation to ensure that natural landscapes are granted fair consideration among stakeholders.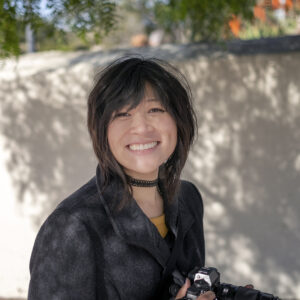 Michelle dela Cruz
Michelle mostly grew up in Salinas, California and spent many years pursuing an undergraduate degree at nearby colleges as a panther, a banana slug, a lobo, and an otter (in terms of college mascots). She had a hard time deciding whether to major in art, psychology, or natural science, but ultimately found her passion in environmental studies and biology. She graduated from California State University, Monterey Bay in 2017 and took a California plant communities course in her last semester which led her to the world of horticulture at Suncrest Nurseries months later. Michelle learned a lot—from production and record keeping to graphic design and photography—but working with Biodynamic plants had the greatest impact on her career goals. Biodynamic growing principles resonated with her understanding of balance and interconnection in ecology and encouraged her to examine her own connection to nature. Natural environments often have a positive effect on emotional wellness, and caring for plants turned out to be a form of self-care for Michelle. She is excited to expand on this idea in the MCRS program so that caring for plants benefits not only her well-being, but also that of the environment and by extension the communities she lives in.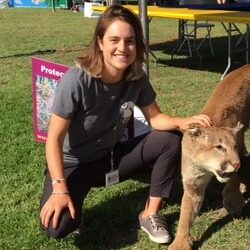 Olivia Jenkins
After graduating University of California Los Angeles (UCLA) with a degree in Geography, GIS, and Spanish, Olivia has grown to love living in the City where nature has taken on a new definition and encountering wildlife is a spiritual experience. For the past six years, she worked as a GIS Analyst in the Architecture, Engineering, and Construction (AEC) industry, developing maps for public transportation projects on the west coast. Applying to the MCRS Program marks a significant career change on her path towards contributing to local restoration and conservation efforts. She is excited to return to the field and continue where she left off backpacking through Banff, Canada to study wildlife corridors and hiking up mountains in Oahu to plant native Hibiscus brackenridgei. She hopes to learn through the MCRS Program how to restore fragmented habitats as a result of urban sprawl. In partnership with others, she also hopes to learn how to address social inequality and environmental injustices done to the most vulnerable communities on earth. She envisions a connected network of habitats and a connected community where no one's voice is silenced.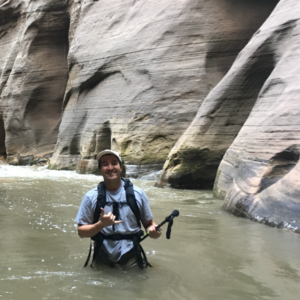 Phillip Samples
My name is Phillip Samples and I live in Los Angeles, California where I was born and raised. Over the years, I have developed a deep appreciation for nature, spending the majority of my time growing up camping and hiking throughout the San Gabriel Mountains with my family and friends. I received my BS in Biochemistry from Cal State, Los Angeles and during my tenure there I invested a lot of time in a laboratory setting conducting a wide variety of research projects. These research projects ranged from studying sea slug larval ecology to understanding food pigment antioxidant capabilities. Following my undergraduate career, I completed a marine conservation volunteership In Belize where we removed invasive lionfish, participated in coral reef restoration, and collected data on endangered species. I am broadly interested in conserving California's rich biodiversity and I am specifically interested in mitigating the damage caused by invasive species, and climate change. Within the MCRS program, I am looking forward to expanding my fieldwork experience and learn more about ecosystem conservation, wildlife and marine conservation, and environmental policy.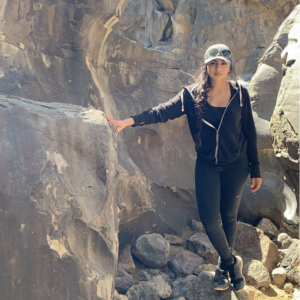 Rubeen Khunkhun
Born and raised in the Central Valley, Rubeen grew up surrounded by agriculture and farmland. She earned her B.S. in Environmental Resource Management with concentrations in Occupational Safety and Health & Forestry from CSU Bakersfield. For her senior capstone project, she worked with the U.S. Department of Agriculture through the Natural Resource Conservation Service to implement sustainable cultivation practices with a local farmer. Additionally, she used the 9 steps of conservation planning to address several resource concerns and ensured compliance with NEPA. Last summer, she experienced a three-month ecology program in Punjab, India where she worked with a team of interns to set up specialized projects involving the creation of compost areas, implementation of sustainable farming practices, and setting up a forestry stand regeneration. In her free time she enjoys gardening, exercise, and spontaneous beach trips. She is interested in restoring plant communities crucial to threatened and endangered species, preserving wildlife corridors, and helping to mitigate destruction caused by WUI. Within the MCRS program, she hopes to further her knowledge of  various ecological systems at play to help ensure that the rich biodiversity in California thrives.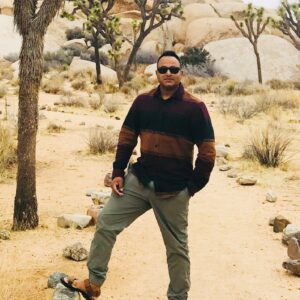 Sanjay Das
Sanjay is originally from Nepal and moved to the USA in early 2017. As Nepal is a developing country, most of its land is intact by human influence, resulting in rich biodiversity and dense forest cover. Having such an opportunity to live so close to nature from childhood, he developed a passion for the environment, wildlife, and conservation. He pursued his undergraduate and a graduate degree in Environmental Science from Tribhuvan University, Nepal. During his masters, he worked on a project to monitor the Climate change effect on melting Glaciers and its geomorphological mapping in Lirung Glacier of Langtang National Park, Nepal. His professional journey advanced with an internship with United States Agency for International Development (USAID Nepal) in the Social, Environmental, and Education Department – helped to understand project planning, cost management, project execution, monitoring, and evaluation. After a year of internship, he worked with UNICEF Nepal for two years to execute its Water Sanitation and Hygiene (WASH) project in Far west Nepal as a District Program Officer. After the successful tenure in UNICEF Nepal, Sanjay joined World Wildlife Fund (WWF) in Nepal as Database and Monitoring Officer. He was responsible for the overall implementation of monitoring framework and activities of WWF Nepal's programs and projects in close coordination with relevant units. . He conducted regular monitoring and evaluation of the projects as per the adaptive management cycle during his one year of service. He moved to Southern California in 2017 and currently living in Anaheim (Orange County) since then. He is presently working with Energy Environmental Solutions, Inc  (EES) as Staff Engineer – Environmental Specialist. EES is a greenhouse gas monitoring and consulting firm mainly responsible for providing high-quality engineering and testing services to environmentally concerned industries.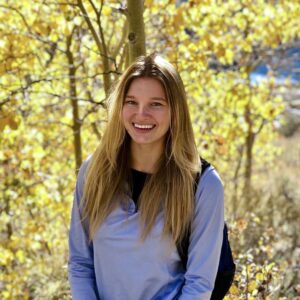 Taylor McGrath
Taylor comes from Nashville, TN, but moved around a few times as her father was in the Air Force.  She has always loved the outdoors and growing up some of her childhood heroes were Steve Irwin, Jeff Corwin, and Jane Goodall.  She received her B.A. in Sociology at Loyola Marymount University where she became interested in conservation after taking a few environmental science classes.  She interned with The Bay Foundation where she was able to work on restoration projects in a variety of ecosystems in Santa Monica Bay including beaches, lagoons, wetlands, and kelp forests.  She became particularly interested in wetlands so she interned at Friends of Ballona Wetlands where she conducted bird surveys.  Using GIS mapping, she recorded and analyzed bird patterns and behaviors.  Her favorite time to go bird watching is during the spring to observe the progression of hatchlings as they learn to fly and swim.  Through her internship, she has become very passionate about the restoration of the wetlands and the protection of birds.  In the MCRS program, she hopes to expand her knowledge in environmental conservation and to continue to do research in wetlands.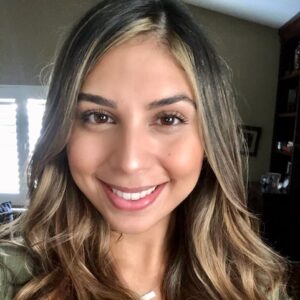 Vanessa Montellano
Vanessa was born and raised in Orange County, California, where she earned her undergraduate degree in Biological Sciences with an emphasis in Human Anatomy and Physiology from Chapman University in 2019. During her time as an undergraduate, Vanessa was determined to pursue medical school to become an ER physician. In the last semester of her senior year, her Biology Capstone course introduced her to plant and microbial communications, where her interest in studying underground communities flourished. Post-graduation, Vanessa volunteered as a Research Assistant in Dr. Emma Aronson's Soil Microbial Ecology and Biogeochemistry Lab at UCR, where she obtained a position as a laboratory technician and has been learning essential wet-lab procedures vital for graduate studies. Leading up to graduate school, she has devoted her time volunteering for a non-profit that aims to record microbial communities capable of enduring in harshly contaminated environments and naturally amended to survive severe petroleum contamination in hopes of preserving biodiversity and protecting affected communities. Vanessa looks forward to pursuing bioremediation research and learning about marine conservation with plans to pursue her Ph.D. after her Masters.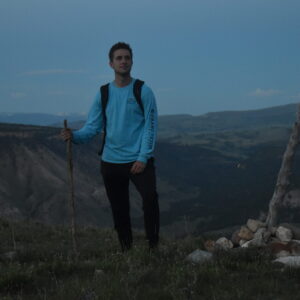 Vincent Woolsey
Vincent was born in Independence, Missouri where he developed his passion for the environment throughout his childhood from visiting family who live in the rural northeastern portion of the state. Growing up fishing, gardening, and exploring the hills of the area, Vincent took his passion for the environment with him as an undergraduate at the University of Missouri where he received his bachelor's degree in Environmental Science with an emphasis in Hydrology and a minor in Mathematics. While attending Mizzou he was employed by the USDA Agricultural Research Service and helped monitor pesticide and nutrient concentrations from local agricultural runoff, developed rating curves for local tributaries of the Missouri River, and helped develop phytodegradation techniques for native riparian buffers. By continuing with his education at UCI, Vincent hopes to learn more about how human populations affect their environment and ways to better manage their impacts.
Tarynn Kimmick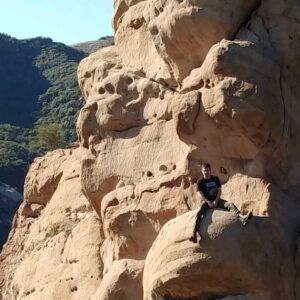 Andrew Laleian
Andrew was raised and spent most of his life in Pasadena, California near the base of the San Gabriel Mountains, where he fell in love with nature. While most people know Pasadena for the Rose Parade, seldom few explore the mountains in the backdrop. Andrew spent most of his early years hiking through these mountain ranges, which sparked his interest in ecology and the chaparral ecosystem. During his time at CSU Northridge, Andrew worked on many diverse experiments for the Gray lab and independently in ecosystems that ranged from the tropical rainforests of Ecuador to the harsh and expansive deserts of the Southwestern US. During his final year at CSUN, Andrew co-founded an urban gardening initiative called One Plant-it which helped novice gardeners with getting their first plant to fruit and appreciating the joys of growing one's own food. After CSUN, Andrew was fortunate enough to be a part of a multitude of engaging wildlife and conservation projects working with sage-grouse, birds of prey, bats, and ducks. However, it wasn't until working for the Santa Monica Mountains restoration crew on the recent Woolsey Fire that Andrew knew what he wanted to focus his career on. In our modern world, so much of the products of our work are detached and invisible from the labor that goes into them. The chaparral affected by the Woolsey Fire will take decades to return to a mature succession state. However, in his short time there, Andrew saw how a well thought-out restoration plan that utilizes adaptive management techniques can rescue an ecosystem from being converted into a collage of weedy invasives following a large-scale disturbance. Through the MCRS program, Andrew aims to refine his botanical experience and knowledge of modern restoration principles so that he may one day contribute meaningfully to the field.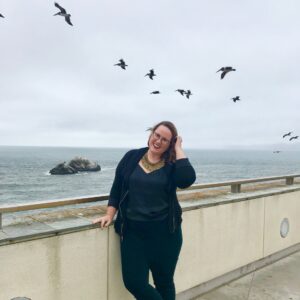 Ashley Lockwood
Ashley was born and raised in southeast Michigan where she spent most days outdoors, camping, or at zoos and museums.  From there, her passion for informal STEM education and wildlife conservation grew, modeling her career goals after the likes of Bill Nye, Jeff Corwin, and David Attenborough.  Ashley attained her undergraduate degree in Fisheries and Wildlife Sciences with a focus in Conservation Ecology from Oregon State University and chose to pursue that degree online so she could travel.  During this time, she was able to work with a variety of organizations including the National Audubon Society, the National Oceanic and Atmospheric Administration, and local research labs and state wildlife agencies.  Through travel within the U.S., she learned to appreciate how cultural values and regional natural resource issues can influence how society approaches environmental challenges.  In particular, Ashley is interested in the urban-wildland interface and how we, as a society, will move forward with wildlife and habitat conservation issues in the future.  These human dynamics of conservation include acknowledging indigenous knowledge and rights, the quality and funding of institutional STEM education, and encouraging a multidisciplinary approach to revolutionize inclusiveness at the policy table.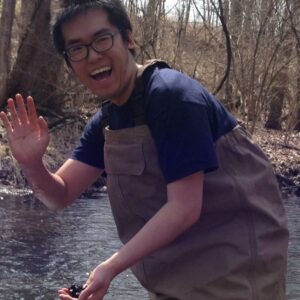 Bill Wang
Bill spent his undergraduate conducting research on invasive species and assisted in developing methods to detect the presence of them using environmental DNA. After undergraduate, he spent some time traveling while doing volunteer work as well. Highlights included volunteering with sea turtles in Costa Rica, being an assistant researcher in China conducting research to determine if male-male competition can enhance captive panda's reproduction, working with samango monkey's in South Africa to see if human presence affect behavioral traits, and with USGS working on sage grouse.  Bill's hobbies include photography, hiking, and mountain biking.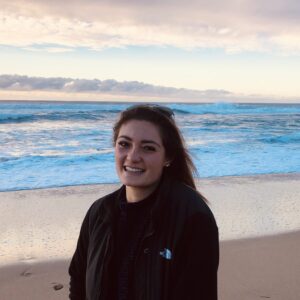 Carmen Gardner
Carmen was born and raised in South San Francisco, CA and developed a love for the environment and its natural systems at a young age while often visiting Yosemite National Park. She loves visiting state parks and national parks around the world with her family and friends. While studying abroad in Australia, she enjoyed diving in the Great Barrier Reef and is recently dive certified. She is interested in volunteering with the scuba dive community to participate in marine conservation projects and events. She graduated from the University of Redlands with a B.S in Environmental Science and a GIS/Spatial Studies Minor as a four-year student athlete playing water polo. She knew she wanted to focus on furthering her education within the environmental field. She chose UCI's Masters of Conservation and Restoration Science to further acquire skills in environmental planning, while incorporating her GIS skills to new planning and research projects. Her goal as a master's student is to not only expand her knowledge and experience doing field work, but learn more about natural resources, native plants, and environmental impacts. She plans to pursue a career in the environmental consulting field.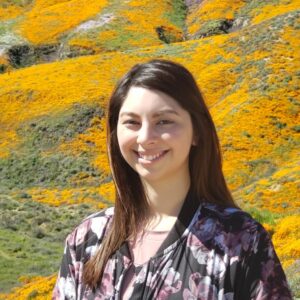 Cherish Cartagena
Cherish was born and raised in the Central Valley of California, surrounded by foothills and miles of fruit and vegetable fields. Growing up in a very small town, she spent most of her time outside where she developed her love for nature. While attending community college in Visalia, CA, Cherish spent nearly every weekend volunteering at Project Survival's Cat Haven. Located in the foothills of the Southern Sierra Nevada, Cat Haven is home to various large and small exotic cats, most of them critically endangered. During her time there, she was a volunteer zookeeper as well as a docent, leading groups of all ages on educational tours, explaining the conservation efforts that Cat Haven supported all over the world. It was this experience that interested and exposed her to the field of conservation. Cherish relocated to southern California to attend California Polytechnic University, Pomona where she earned a Bachelor of Science degree in Biology with an emphasis in Zoology. While Cherish was attending Cal Poly Pomona, she worked on campus at the vivarium where she was responsible for the care of more than 80 individual reptiles and amphibians and also lead tours for visiting elementary and Cal Poly students. Additionally, while working towards her degree, she volunteered at the OC Zoo as a zookeeper and learned about the various native species of the Southwestern U.S. Throughout her experiences as a zookeeper, Cherish realized her true passion involved the conservation of species and habitats, which lead her to this program. Through the Masters in Conservation and Restoration Science program, she hopes to gain the skills and knowledge necessary to contribute in the protection of wild species and native habitat, and to discover the various career opportunities that are available after her time at UCI.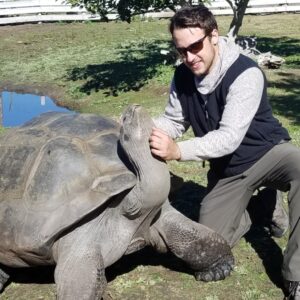 Elias Potashov
Elias grew up in the coastal city of Carlsbad, California. His fondness of nature arose largely from various volunteer experiences throughout San Diego County at various lagoon conservancies where he was first exposed to habitat restoration. Regular hiking and stand-up paddleboarding ventures throughout the dynamic landscapes of California further fueled his appreciation of these settings. Elias got his B.S. from the University of California – Davis in Environmental Horticulture and Urban Forestry with a concentration in Plant Biodiversity and Restoration. While pursuing this degree, he had various volunteer and internship experiences including the managing of native plant nurseries, riparian restoration, and managing both trails and social media for the Putah Creek Reserve. He worked as a research assistant observing and maintaining a grassland setting for a drought research project and was also employed as a greenhouse research assistant who facilitated research on the impact of increased nitrogen deposition on wheat varieties from across the world. After UCD, Elias worked as a Native Plant Specialist at the San Diego Botanic Garden which allowed him to further develop his plant ID, propagation and cultivation skills while maintaining ~ 12 acres of native plant habitat and interpretive garden space. Since 2018, he has been employed as a Restoration Ecologist working throughout military bases in the Southwestern U.S where he applies his knowledge and skill sets to large-scale projects involving habitat restoration, irrigation installation, seed collection, vegetation monitoring and mitigation of invasive species. In the spirit of spurring collaboration among diverse assortments of stakeholders, Elias seeks to synergize habitat restoration, bioremediation, ecotourism and sustainable agroecology to develop multi-faceted solutions that alleviate complex issues faced throughout the world.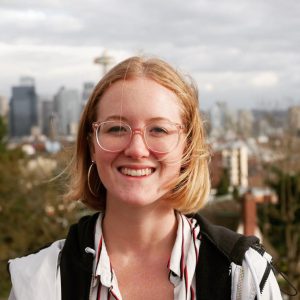 Hailley Coleman
Hailley grew up in Seattle, Washington where her love for the environment developed into a deep passion. She moved to California at the age of 18 to attend college. Her move from Seattle to Orange County opened her eyes to the importance of educating the world on the state of our planet. She earned her undergraduate degree in Environmental Science and Policy with a focus on Ecology from Chapman University. During her time at Chapman she studied carbon and nitrogen mineralization in Coastal Sage Scrub soils. Following her graduation she began working as a data analyst at an environmental testing company where she tests soil, water, and air samples for gasoline range organics. Her environmental interests include species vulnerability to climate change, and mitigating the future impacts of climate change.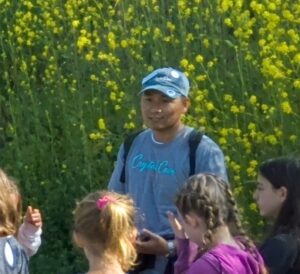 Khai Dang
Khai has always been interested in biology. During his first few undergraduate years, he focused his study on molecular and biochemistry. However, he shifted his interest toward ecology after his internship with the Center of Environmental Biology at UCI. The fieldworks that he did during the internship had ignite his love for outdoor activities and ecology. After graduating, he spent 2 years working as informal educator at Ocean Institute and Crystal Cove Conservancy. During that time, he realized the importance of education and outreach. His goal after the program is to be able to find the most suitable methods to help the environment as well as to involve the community in the process.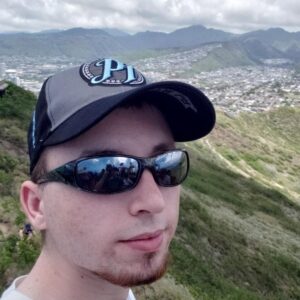 Kyle Killian
Kyle has grown up in Southern California. While Orange County, where he is from, is largely a metropolitan area, it is the beauty of the natural areas that has always stood out. This appreciation for nature has seeded his interest in environmental science, which sprouted during his time at the University of California, Irvine as an Ecology and Evolutionary Biology major. He decided to continue his journey at UCI through the Masters in Conservation and Restoration Science program. Through these studies, he hopes to gain and develop the skills and knowledge needed for a career that will allow him to help care for the environment. While the future is difficult to predict, he realizes that working with the community is an important aspect to ecological work since while these beautiful natural areas exist around us, it is up to all of us to protect them.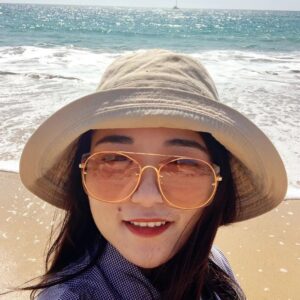 Libin Yuan
Libin Yuan was born and raised in Wuxi, a beautiful city in east China. She has been interested in nature since she was a child. When she was in high school, she served as an environmental protection volunteer to publicize environmental protection knowledge to the general public. When she was an undergraduate, she chose environmental science without hesitation. Out of love for environmental protection, she chose to engage in a soil survey company after graduation. During her six years of work, she traveled almost all over China, witnessed many ecological and environmental problems. This is why she chose to go back to school to pursue the Masters in Conservation and Restoration Science. Her goal is to be able to use her knowledge and experience to protect the existing ecological environment and restore damaged habitats, and devote herself to environmental education in her spare time, so that more and more people pay attention to the protection of the ecological environment.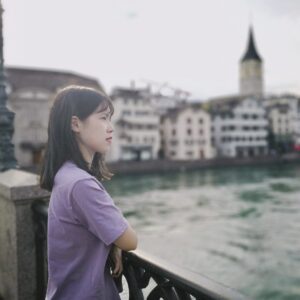 Lyuyi Chen
Lyuyi is originally from Fuzhou, China and received her B.S. in Ecology from Fujian Agriculture and Forestry University. During her undergraduate career, she worked as a research assistant in Key Laboratory of Biopesticides and Chemical Biology, Ministry of Education of China, which concentrates on the biological control of invasive pests. In the summer of 2018, she worked as an international volunteer focusing on marine ecological environment conservation in Thoddoo, Maldives. All these experiences make her realized the importance of natural resources conservation to maintaining the three main ecosystems (forests, wetlands and oceans) at a healthy level. Besides, she is interested in how to effectively restore damaged ecosystems and ensure the sustainability of forests in balance with wetlands and marine life to maximize their ecological benefits. This directs her to the Masters in Conservation & Restoration Science (MCRS) program at the University of California, Irvine for gaining further knowledge and experiences in natural resources.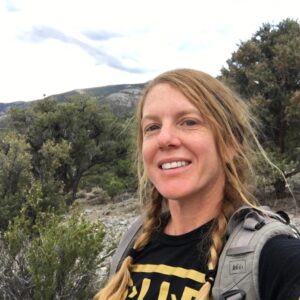 Melissa Lippincott
Melissa spent her childhood exploring Southern California with her adventure-loving family. During weekend hiking and summer backpacking trips, she explored the Mojave Desert and the Sierra Nevadas. She attended UCSB and became interested in botany. She has worked as a consulting botanist in Orange and LA counties and is interested in habitat connectivity and wildlife corridors. Melissa enjoys skiing, surfing, hiking and mountain biking on the side.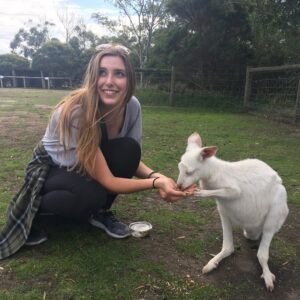 Michaela Coats
Michaela grew up in Tustin, California and has always had a strong affinity for wildlife and the environment. The connection she made with nature at a young age through hiking, traveling, and wildlife photography had a lasting impact on both her academic career and personal sustainability. For her undergraduate degree, she attended UC Santa Barbara where she received her B.S. degree in Environmental Studies with a concentration in marine environments. While in pursuit of her degree, she volunteered as a docent for Western snowy plovers and worked as a homeschool educator for the Santa Barbara Zoo. Her passions for endangered species conservation and environmental education flourished through these experiences and lead her to the MCRS program at UCI. She would like to be able to use the knowledge and skills gained from this program to pursue a career that embraces the intersectionality of environmentalism and education.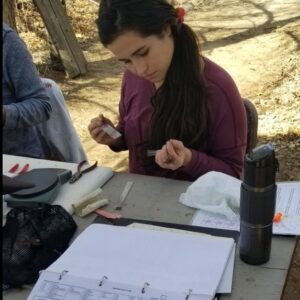 Victoria Masjuan
Victoria's fascination with nature began early, with covert experiments in moss growing techniques alone on her patio. However, she didn't really begin to delve into the natural sciences until halfway through undergrad. Disenchanted with her degree choice, all it took was some volunteer ecological restoration work to reignite her buried passion for the natural world. Just like that, she switched her major to Environmental Studies and never looked back. After graduating from UCSB in 2014, she obtained her Ecological Restoration certificate at Saddleback College in 2017. Along the way she has held several restoration and biological services positions, and has over 5 years' experience with skills ranging from nursery management and volunteer coordination to native plant installation and vegetation/avian/mammalian/aquatic surveying. In her last position as staff restoration ecologist, she performed such tasks as conducting field studies, invasive species eradication, herbicide application, planting, and qualitative/quantitative monitoring. She is passionate about local engagement and in her career hopes to encourage community science. Victoria believes in the power of community ownership of natural spaces, and knows that if we come together it is possible to shift the destructive trajectory we are on and shift our path towards a more holistic, sustainable future.

Corrina Tapia
Native to southern California, Corrina grew up in the foothills of the San Bernardino National Forest in Redlands, CA. She received her B.S. in Biology with a minor in Environmental Studies from the University of Redlands and shortly after, a graduate certificate in wildlife management from Oregon State University.  Before coming to UC Irvine, Corrina had the opportunity to participate in a variety of wildlife studies. These ranged from conducting behavioral studies for enrichment programs at a local zoo and rehabilitation center, to studying the predator-prey interactions between rattlesnakes and kangaroo rats, and finally to working with environmental agencies conducting biological assessments of project sites.  She has always been drawn to how wildlife and humans interact, and specifically, how to ensure that the survival of one does not mean the loss of the other. With a master's degree she hopes to work with a non-profit organization to help conserve wildlife populations by learning about how they function within a changing landscape and to help preserve/restore their native habitats. Community engagement is a large facet of any ecological work; therefore, she also hopes to work with different communities and help foster and develop their interest and compassion in the protection of wildlife species.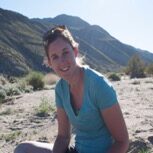 Emma Havstad
Emma currently works as a Restoration Ecologist at River Partners. She previously spent 6 years as a botanist on San Clemente Island, managing native plant restoration, invasive species control, and rare plant monitoring projects for the SDSU Research Foundation's Soil Ecology and Restoration Group. Emma received a Bachelor's degree from Cornell University in Biological Sciences and has worked on restoration projects for the Irvine Ranch Conservancy, The Nature Conservancy in Oregon, and the Golden Gate National Parks Conservancy. She grew up in Davis, CA, spending summers backpacking in the Sierra Nevada, and now devotes her free time to cycling and exploring our national parks, especially in the desert southwest.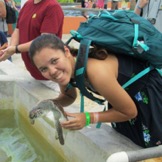 Julia Peay
Julia is originally from New London, Connecticut, where she received her B.Sc. in Biological Sciences from the University of Connecticut. During her undergraduate career, she worked with a research team to study how alewife migratory patterns and conditions were impacted by climate change. Additionally, she studied how the distributions and abundance of striped salamander populations were changing across the northeastern Unites States due to anthropogenic effects. Teaching students about ways to reduce their carbon footprint got her interested in going into conservation outreach. Additionally, being from a multi-racial background, she understands the importance of diversity both in the classroom and in the organisms on this planet. She would like to be able to use the knowledge and skills gained from being in the MCRS program to teach people about restoration techniques and the general field of conservation.

Justin Morgan
Justin's love of ecological restoration began as a freshman in high school, when he volunteered on a restoration research project in Bommer Canyon, Irvine, CA. He always had a love of nature and a passion for conservation, and the idea that we could not only preserve and protect the important ecosystems around us, but actually restore degraded or destroyed habitat was eye opening. This, along with his love of science, drove him to earn his B.S. in Environmental Science from Roanoke College and later complete the Ecological Restoration Certificate program at Saddleback College. Working in environmental consulting, outdoor education, and land management, both in the corporate and non-profit sectors, has given him a great deal of experience with the flora here in his native Orange County, as well as a unique perspective towards ecological problems. His areas of emphasis include: reconnecting fragmented ecosystems, restoring plant diversity, and developing land management strategies for the conservation and promotion of special status plants.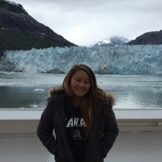 Kelcey Chung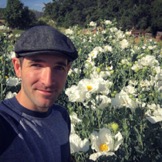 Kevin Alison
Kevin is a plant propagator at Tree of Life Nursery, a local California native plant nursery in San Juan Capistrano, CA. Like the plants he works with, he also is a California native. He is seeking the Master's degree in Conservation and Restoration Science to expand his combined education in natural resource management and advanced horticultural techniques. Recently, he established a research laboratory that focuses on plant tissue to propagate rare, endangered, and difficult-to-grow native plant species in-vitro as an ex-situ method of conservation. His research also focuses on culturing beneficial mycorrhizal inoculums to combat soil pathogens as a well as propagating native ferns. His goal is to expand on this research and provide land managers and conservation agencies with additional resources for effective conservation and restoration.

Lyell Buttermore
Lyell's pull to nature started at a young age while surrounded by dense forest in the Appalachians, and it has grown into a need to protect that source of life that he has always appreciated. The root of his work ethic is inspired through his natural sense of curiosity, compassion, and collaboration. While pursuing his B.Sc. as an Honors student in Environmental Biology at McGill University in Montreal, Quebec, he focused primarily on ecotoxicological pollution analysis in aquatic ecosystems. His thesis explored zebrafish sensitivity on a variety of atmospheric and marine pollutants. The immersion in a bilingual French culture provided him with a deep appreciation for the importance of diversity in both an environmental and educational context. This program exposed him to the value of conservation science and impact assessment for the role that they play in environmental protection. He has since worked as an environmental technician and journalist in order to develop a greater understanding for ecosystem sustainability. His mission in the work that he will do as a Masters in Conservation and Restoration Science at UCI is to strengthen those skills and gain experience in working with environmental mitigation strategies and environmental assessment.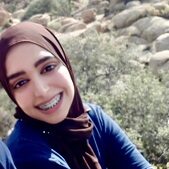 Maryam Ibrahim
Born and raised in Los Angeles a few steps away from the famed Griffith Park, Maryam has always been immersed in both that natural environment and the bustling metropolitan city. She has always been fascinated by the interdependence of different organisms within an ecosystem and, on a broader scale, with how human development affects (and is affected by) the natural environment. She has spent the latter half of her life in Irvine where she was surrounded by the beauty of marshlands and coastal ecosystems. At Concordia University, she investigated the relationship between soil fungi, bacteria, and root systems as they relate to invasive species. It is truly amazing how something so seemingly small can have a dramatic difference in the fate of whole biomes! She also studies the history and approaches to curbing endangered species poaching, namely in the ivory trade. Her interests cast a wide net, and she hopes that in the course of her time in the Masters in Conservation and Restoration Science program she can further hone her passion and get a better sense of the career opportunities that are available in this field.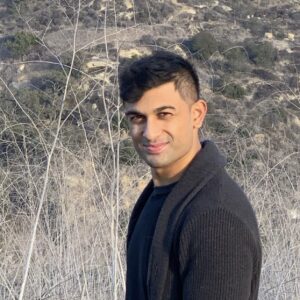 Omar Moquit
Born and raised in Illinois, close to Chicago, Omar grew up surrounded by the Forest Preserve District of Cook County. Covering nearly 69,000 acres of public land, he had plenty of opportunities to spend time in the natural environment, seeding his love for it. After obtaining a B.S. at the University of Illinois at Urbana-Champaign and working in environmental education for the Cook County Forest Preserves, he developed a passion for wildlife conservation and addressing ecosystem sustainability. This directed him to the MCRS program at the University of California, Irvine in the beautiful state of California, where his main goals are to develop applicable skills and gain essential knowledge that will allow him to become a significant member in the field of conservation and ecosystem management.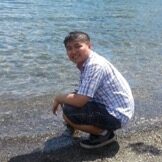 Peter Lam
Peter was born and raised in Orange County, CA. Like others, he has always felt this connection to and appreciation of nature. It was not until after high school that he realized his interest in the environment was something that he wanted to pursue. To maintain rich biodiversity in environments, his goals are to protect and restore natural resources in the face of a rapidly-changing world.  Peter earned his B.A. in Ecology and Evolutionary Biology from the University of California, Irvine. His future career plans include getting involved with land management and providing adaptive management strategies to direct restoration projects. Peter hopes to gain and foster the skills and mentality necessary to accomplish his future endeavors through the Masters in Conservation and Restoration Science program.

Sinem Kargin
Sinem is from Turkey, a land which has always been at the crossroads of civilizations and geography. Specifically, she come from Ankara, the nation's capital and the capital of many ancient civilizations. Beyond human history, Turkey is a hotspot for biodiversity conservation because of its location between three continents as well as Anatolia's complex topography and geomorphology. These geographical features account for a great variety of habitats and species, and, particularly, for an exceptionally rich flora. She has always had a passion for science and nature. In particular, she is fascinated by the complexity of biology. This fascination began with watching science documentaries and realizing how many unanswered questions remain in the universe. It is, therefore, necessary to push the boundaries of our understanding not only for our sake but for later generations of scientists. Her research background includes microbiology, infectious diseases, and even stem cell biology so she comes to the program with a fresh perspective. She feels compelled to continue the legacy of known and unknown scientists whose accumulated knowledge has made Earth a beautiful place for all of us. Her goal is to study conservation, restoration, to protect mother nature and protect its beauty for next generations.

Valente Ayala
Valente's passion for the outdoors developed at a young age during his time camping.  Like some, he had a change of heart as to what he would pursue as a career. He reflected on what it was he both enjoyed and had a passion for and decided to pursue a career that involved the great outdoors. His undergraduate research at UCI in the San Joaquin influenced his decision to change emphasis during his last two years of schooling to include more ecological studies. After graduating from UCI with a B.S. in Biology and Chicano Studies, he started working with the CA Department of Food and Agriculture, specializing in the detection and eradication of the invasive pest, Asian Citrus Psyllid. He now works as a park naturalist where he provides the public with interpretive knowledge of the Angeles National forest and its flora and fauna.  His goals as a masters student are to develop the knowledge, skills, and experience to work with a government agency doing field work or a nonprofit conducting impact reports.

Yvonne Valencia
Yvonne was born and raised in Garden Grove, California, but did her undergraduate degree and played collegiate soccer at Southern Oregon University in Ashland, Oregon. As a first generation minority college graduate and student-athlete, she obtained a B.S. in Environmental Studies with minors in Biology and Sociology. She joined the Southern Oregon Animal Rehabilitation Center as an undergraduate intern over the summer before her senior year, which allowed her to help injured and ill animals return to their ecosystems, shaping her passion for wildlife conservation. Her senior capstone project was focused on pine seedling recruitment for the Ashland Forest Resiliency Stewardship Project, furthering her interests in restoring and monitoring vegetation dynamics. It's those moments Yvonne treasures because it shows nature displays beauty in its purest form. Now, she is a graduate student in the Masters in Conservation and Restoration Science program at the University of California, Irvine.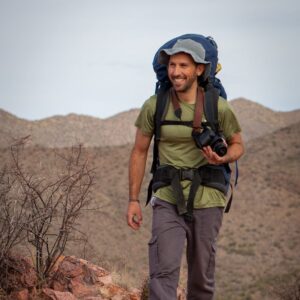 Amos Zerah
As an ecologist and environmental storyteller, Amos believes in the role of universities to develop creative and ambitious ways for sharing scientific developments with the public. Working on his capstone project with Native communities in southern Utah, he is very excited about the challenges and opportunities in the conservation-sustainable development nexus, something that he would like to continue to pursue after graduation. He currently works with the UCI Office of Environmental Planning and Sustainability and the UCI Environment Collaboration to conduct a sustainability culture assessment on UCI's campus. This assessment will allow UCI to better understand the ways students connect to sustainability and identify areas for improvement or continued outreach. Before arriving at UCI, he gained diverse international experience in project management, designing outdoor education training programs as well as community engagement activities.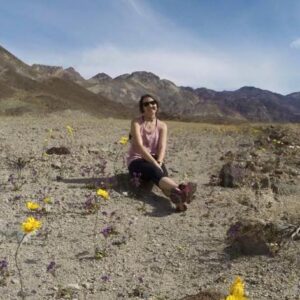 Hailey Laskey
Hailey grew up in Sonoma County, California, where she was surrounded by open spaces representing diverse habitats. Her love of nature stems from a family that depends on natural environments for fishing and hunting. She joined the Center for Environmental Biology as an undergraduate research intern her senior year of college at the University of California, Irvine. The opportunity to be an intern studying native California fauna and flora guided her toward a career in restoration and conservation. A first generation college graduate, she obtained her B. S. in Public Health with a concentration in global environmental health. Her first job after graduating was with the California State Parks, where she restored and monitored various habitats and their inhabitants in Orange County and Sonoma County. She wants to emphasize the rich economic value of our native habitats and wants her science to influence land management and conservation decisions.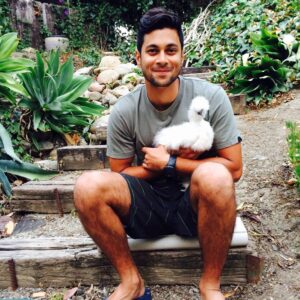 Marcus Gonçalves
Marcus Gonçalves received his B.S from the State University of Maringá, Brazil, where he conducted  studies on freshwater ecology and biodiversity of the Parana River Basin. He completed an internship at Project Bats of Pantanal, a partnership with Conservation International for long-term monitoring of biodiversity, before he moved to United States. After a decade of living in California and nurturing his passion for its natural habitats, Marcus has returned his focus to the biological sciences. He aims to transfer his experiences in project management and his earned business acumen to the field of Conservation Biology and Resources Sustainability. It is his primary objective to obtain the knowledge and to learn the skills that are necessary for achieving effective endeavors in preservation of habitats and its species.